So the company one plus is creating a lot of hype around the upcoming one plus 7 pro. Series going to launch on 14/05/2019 and as we are getting closer to the launch. More and more details about the phones are getting leaked so in this video let's discuss regarding the one plus 7 pro.
Which is undoubtedly one of the most highly anticipated devices at the moment. 08/05/19 Reliable Twitter Leister Rolling Quanto shared the full spec sheet of the upcoming one plus 7 pro. Together with some official looking renders the renter's clearly shown the phone, with an immersive design together with the bezel last screen and curved edges.
One plus 7 pro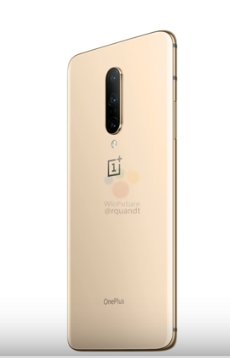 The league fixture shows the phone in 3 beautiful colors. First one is the Allman PLO, second near gray and the nebula blue. As we already know the phone will have a pop up front camera. The earlier scene on Vivo nEX and from these renders.
Check now : Nubia Red Magic 3 | Best Gaming Mobile
Design of one plus 7 pro
It is almost confirmed that one plus will not be going to retain the headphone Jack. On the bottom you will only find a type C. port along with speaker grilles.
The back of the phone is looking quite clean with 3 cameras there's a one plus logo. On the centers and did nothing else.
Other than that the phone has volume rockers. On the right while the alerts later is on the left edge so this is all about the look.
Specifications :
So according to the spec sheet shared by Roland quant, the one plus 7 pro will feature a 6.67 inch super analog display. With a Max refresh rate of 90 hurts. So this is how the display of the one plus 7 pro should look a like of as a less screen with curved edges the phone will look a lot similar to V. votes X. 27 pros and it will carry a Q. HD plus resolution up front.
The screen of the phone will be its key feature and looking at the renters the phone is looking extremely beautiful just check out those curved edges.
Hardware department the one plus 7 will be powered by the powerful Snapdragon 855 chipset paired with 3 different ram variants the phone will be available in 6 gigabytes ram 8 gigabytes of ram and a massive 12 gigabytes of ram options while there will be up to 256 gigabytes of you FS 3.0 storage.
Full Spacification
Weight
190 g
Build
Front/back glass, aluminum frame
Display
Super analog display
Release Date
14/05/2019
Size
6.67 inch
Device Type
Android
Insert Sim
Dual SIM (Nano-SIM, dual stand-by)
Camera Read
48MP IMX586 (MAIN) OIS

16MP WIDE ANGLE 117 Digree Field of view

8MP lens supporting 3X. Optical zoom
720p
480 FPS
4K & 1080p
60 / 30 FPS
Slow Motion 1080p
240FPS
Front Camera
16 megapixel IMX 71
Snapdragon
855 Chipset
Ram
6GB / 8GB / 12 GB
Refresh Rate
90-hertz
Storage
128GB / 256GB
Battery
4000mAh
Android Version
9.0
Charging Speed
31 watt
Also read : Oppo Reno review | reno Popup camera
The camera of one plus 7 pro
So when it comes to the hardware there's no compromise in terms of camera this time one plus we'll rock this department according to the league spec sheet the one plus 7 pro will have a main 48 megapixel lens at the back which will be in IMX 586 sensor, The same sensor used on Xiaomi V 9 or on the honors view 20.
The main lines will be going to have optical image stabilization in support the second camera will be a 16-megapixel wide-angle lens capable of providing 117 degrees of field of view which is really great. Other than that the third sensor of the phone will going to be an 8-megapixel lens supporting 3X. Optical zoom which is impressive.
Rear camera performance
In terms of video one plus 7 pro will get support for 4 K 60 frames per second recording as well as 1080 P. 60 or 30 F. P. S. recording. From that the phone will have 1080 P. slow motion recording at 240 F. P. S. while 720 P. slow-motion at 480 F. P. S.
Front camera
So the overall camera department is looking quite powerful this time as compared to other one plus devices. On the front of the device there will be no significant upgrade there's a 16 megapixel IMX for 71 sensors with up to 1080 P. recording.
Battery :
In terms of software, the phone will be packed by android 9.0 PI paired with. The latest version of oxygen OS and for the battery, But one plus 7 pro will be fueled by a 4000 M. A. H. battery the largest capacity on anyone plus device yet. From that the phone will get support for 31 war charge which is extremely fast. If you want to know more about one plus 7 pro price and deals
Check out : Vivo x27 | First look Vivo x27 unboxing
Cons of one plus 7 pro
So as of now we only discussed the phone's main features it means we only mentioned the positive things of the smartphone. Now it's time to know regarding some of the cons of the device so first of all, there's no IP certified rating.
Which is a major feature for premium phones however the company claims that the phone can also survive in a bucket of water. But still the company would not fix your device damaged by liquids. Even if it is still under warranty.
Apart from this, the phone will have no wireless charging which is even present on cheaper devices.
Bottom line
It's pricing in Europe the starting price of the one plus 7 pro will be €699 which is approximately $780. The pricing will go up and which is approximately $910. So the phones are looking quite expensive .
But yes this is not a bad deal a 90-hertz screen beautiful design powerful processor. it is almost a perfect package. What you think let us know in comments thanks for reading.